"In England, I'm so far out, I'm in," said Bobby Vinton during a knock-out performance of '60s songs at the over-the-top 60th b-day party at the Rainbow Room for mayoral hopeful John Catsimatidis (orchestrated by his wife, Margo). The spread of hors d'oeuvres alone could have constituted a spectacular meal, but the extravagant dinner that followed wasn't surprising since Cat simitidis would know a thing or two about food, as CEO of the Red Apple Group and Gristedes.
At one point John's daughter, Andrea, took the stage to honor her dad. She exclaimed, "When I was learning about the rain forest in the 2nd grade, he took me to the rain forest. When I had an absolute passion for Japan, he took me to Japan. And when I was 13 he flew me and my friends to Disney World on his 727 for my birthday (as John gushed) ... I was always spoiled but not rotten ... my dad is really one of a kind."
In the power-crowd: Police Commish Ray Kelly, Paul Carlucci, Les Goodstein, Somers and Jonathan Farkas, society hair stylist Rodolfo Valentin, Mary and Curtis Sliwa, Carolyn Maloney, Rabbi Schneier, Bobby Zarem, Rosanna Scotto, Rita Cosby, and Ernie Anastos, among more than 300 of Catsimatidis' nearest and dearest friends.
Rodolfo Valentin, Margo Catsimatidis

Get down and boogie!

Spiro Catechis (SpiroStyle), Rona Silver,
society hair stylist Rodolfo Valentin

Veronica and Police Commish Ray Kelly

Curtis Sliwa

Jonathan and Somer Farkas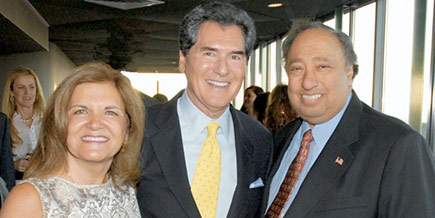 Ernie Anastos with wife Kelly and John Catsimatidis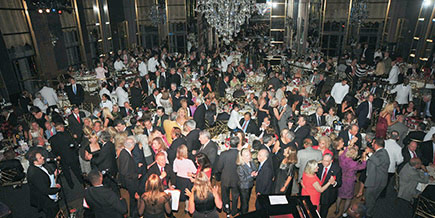 All up on the dance floor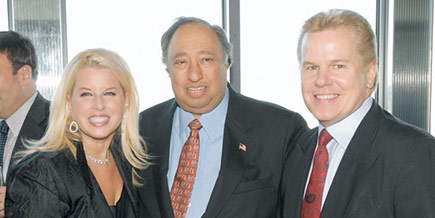 Rita Cosby, John Catsimatidis, Tomaczek Bednarek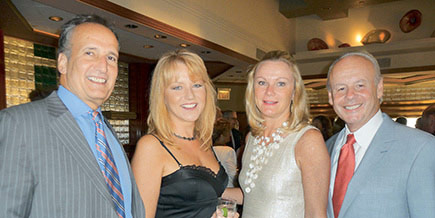 Les Goodstein and Jennifer Watkin, Jane Thompson and Paul Carlucci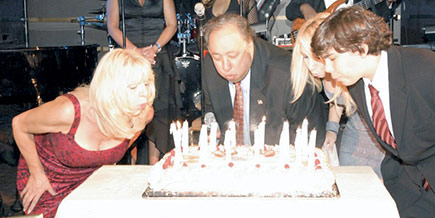 The Big Blowout!