"What doesn't kill you screws you up for a really long time," quipped Evan Handler (Charlotte's Jewish hubby in Sex and the City), at Gabrielle's Gala for Cancer Research—hosted by Denise Rich (in memory of her daughter Gabrielle who passed away from the disease in her twenties) and daughter Daniella Rich Kilstock. The bash, held at Cipriani Wall St., honored CEO of Cantor Fitzgerald and BGC Partners, Howard Lutnick. Sponsored by Audi, Continental Airlines, and Lorraine Schwartz, the evening raised over $1.6 mil for cancer research, and to insure that more survive, and go on to live better lives.
The A-list crowd included the stellar Duchess of York Sarah Ferguson, who flew in to support Lutnick, who had given "Fergie" office space back when her marriage to Prince Andrew unraveled. Akon, Ashanti, Katrina Bowden, Janice Combs, Clive Davis, Nina Garcia, Tiffany Giardina, Chanel Iman, Star Jones, Donnie Klang, Christina Milian, Vanessa and Don Trump Jr., Ivana Trump, and Marty Richards were among the stars showing their support.
Highlights of the evening included a live auction conducted by Brooke Hazelton, and special performances by Patti LaBelle, who moved the audience with "Somewhere Over the Rainbow," and Gladys Knight, who closed the spectacular evening with a performance that captured the spirit of remembering the past and working toward the future.
Ken Starr and Diane Passage

Chie and Chiaki Imai

Tomaczek Bednarek and Rita Cosby,
John Mahdessian
Jane and Paul Schindler,
Lucia Hwong Gordon

Joan Jedell, Clive Davis

Ivana Trump

Donna Soloway

Richard Valvo, High Voltage

Hana Soukupova

Don Trump Jr.,
Judy and Rod Gilbert

Daniella Rich Kilstock

Akon, Ashanti

Dennis Basso,
Sarah Ferguson (Dutchess of York), Howard Lutnick
Francine LeFrak and Rick Friedberg,
fur designer Chie Imai

Don and Vanessa Trump

Yaz Hernandez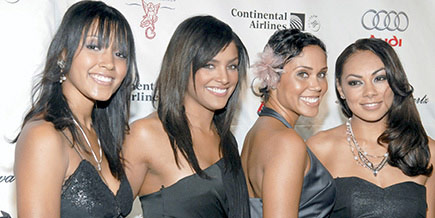 At First Blush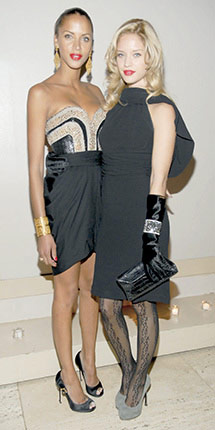 Noemie Lenoir, Julie Ordon