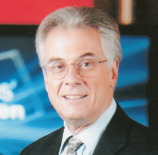 It's time to reveal my favorite films of 2008, a year filled with remarkable performances:
Che is director Stephen Soderberg's magnificent four-hour story of Dr. Ernesto "Che" Guevarra, the charismatic, Argentine-born political theoretician who helped Fidel Castro overturn the Batista government in 1959. Later, he tried the same tactics in Bolivia, only to die in the rugged mountains along with his pathetic rag-tag followers. The balanced film depicts the radical life of a zealot without deifying him.
Shine a Light is the stunning, Martin Scorsese-directed documentary of the Rolling Stones. Filmed during two Stones concerts, the film's style thrusts you up to the stage with Mick, Keith, and the "boys." Scorsese's passion is contagious.
The Reader, based on a best-selling novel by Bernhard Schlink, stars David Kross as a young German student in Berlin in 1958. He has a summer affair with an older woman, played with incredible melancholy by Kate Winslet, who gives one of the finest performances of the year. Harboring a dark secret, she loves to have her young lover read to her. Ralph Fiennes is perfectly cast as the adult Michael, wracked with guilt and shame, having learned the horrible truth about his long ago lover. Lena Olin portrays a Holocaust survivor in this story about collective guilt and recrimination that will touch you as no other film this year.
Slumdog Millionaire is the year's most original film, a story about two orphans raised in the poorest neighborhoods of Mumbai. Dav Patel and Frieda Pinto star in this story of enduring love. Patel's character, named Jamal, has always loved Latika, but through the years they grew apart. The movie begins when he's become a contestant on the Hindi version of Who Wants to Be A Millionaire? and is so successful, the police have detained him and, suspecting this uneducated youth is being fed the answers, try to beat the truth out of him. Danny Boyle, who made Millions, Trainspotting, and Shallow Grave, pays homage to Bollywood films, and has us believe this young man has already lived an extraordinary life. You've never seen anything quite like this film.
Changeling was directed by Clint Eastwood, a gripping true story of one of the most sensational but now-forgotten crimes in Los Angeles history. Angelina Jolie plays a single mother, a telephone operator whose son is missing. The police department, mired in scandal, is unable to find the boy. Months later, they bring a boy to the distraught mother, proclaiming the case solved. When she protests that they've brought her an imposter, she is tossed into a mental institution. An alert researcher discovered this case just before the records were to be destroyed at the LA City Hall. Eastwood grants us an impeccable view of the City of Angels eighty years ago, while the story gets more chilling by the frame. And Jolie shows again why she is among the finest actresses of her generation.
In The Visitor, longtime character actor Richard Jenkins portrays a widower, a lonely Yale professor who's come to Manhattan to give a speech. Arriving in his small apartment, he finds an immigrant couple living there: the husband a Syrian musician, and the wife a seller of African jewelry. In this intimate independent film, we witness an amazing bond formed between the "visiting" couple and their reluctant host.
In Frost/Nixon, Director Ron Howard's best move was his first: casting the same actors he saw in the London and Broadway version, Michael Sheen as Sir David Frost and Frank Langella as Nixon. Langella told me the other day that he knew he wouldn't be the first choice for the screen version, but eventually Howard, after considering other actors, came to his senses and gave Langella the role. This film faithfully recreates the events leading up to the four interviews that riveted the nation back in 1977. Only then did Nixon finally fess up to his illegality, in a scene that would determine how history remembered that troubled man who made endless enemies and disgraced the office. It's a great reenactment and a superb political thriller.
Elegy depicts a brilliant and powerful May-September love affair between a professor and his former student. Sir Ben Kingsley and Penelope Cruz give two of the most tender, intelligent performances of the year.
Though it's not my favorite, The Curious Case of Benjamin Button is surely the best film of the year. Taken from an F. Scott Fitzgerald story, the film portrays a man who, in New Orleans in 1918, is born old and begins to age backwards. Brad Pitt plays the title role, and Cate Blanchett plays Daisy, Benjamin's lifelong love, and save for a brief but memorable interlude with a diplomat's wife in Russia (a fascinating performance by Tilda Swinton), tWrestler.he romance is enduring. From the same screenwriter and thus in the mold of Forrest Gump, this is a sweeping, engrossing epic.
But my favorite movie of 2008 is Woody Allen's Vicky Christina Barcelona, which breezed into theaters in mid-August. Two upscale American women, Scarlett Johansson and Rebecca Hill (an English actress skillfully playing American), spend a summer with friends in Barcelona, where they meet a sleepy-eyed artist played superbly by Javier Bardem. What follows is a tour of that gorgeous city, and of a hilarious love triangle made even more complicated by the arrival of the artist's moody, chain-smoking, suicidal ex-wife, portrayed by Penelope Cruz. It's Woody Allen's finest film in a decade.
Honorable mentions: Valkyrie, Religilous, Milk, and The Wrestler.
---
Jeffrey Lyons has been a film critic since 1970 and has reviewed nearly 15,000 movies and 3,000 plays. He is the son of Leonard Lyons, whose Broadway column, "The Lyons Den," was the most respected of its day (1934–1974). Lyons is the critic at WNBC-TV, is seen on 200 NBC stations, and also co-hosts Reel Talk, NBC's new nationally syndicated movie show. His "Lyons Den" radio reports are heard on more than 100 stations nationwide.