my guide to sabbaticals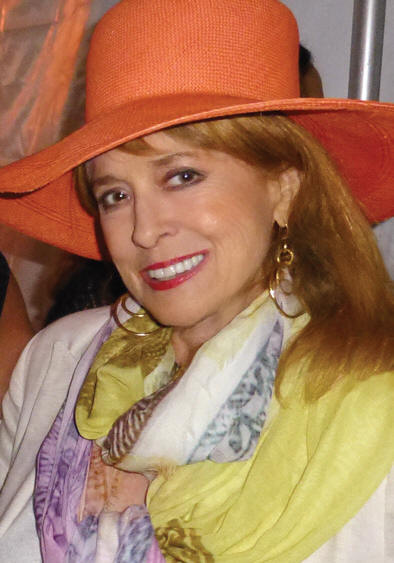 I'm fascinated by this word: Sab·bat·i·cal, from the Greek word sabbatiko.
Regardless of what it means or from where it's derived, it appears to be all the rage this year. And the concept is not limited to college professors anymore. Why, just last month, I received a mass email from a dear friend of mine letting everyone know that she was going to take a sabbatical from her board, her numerous committees, event hosting/planning commitments, and other endeavors. Brilliant idea, I thought.
Then, earlier this week, as I was watching the local news, I saw a story on couples taking "marriage sabbaticals." Spouses putting the pause button on their relationship so they can "find themselves" again. Hmmm, I thought, this is turning into a trend, and it's a brilliant idea. Since I am all about brilliant ideas, I thought I would tell you about a few things from which I would love to take a sabbatical.
1. UN traffic. Yes, it's almost that time of year again, when Manhattan streets come to a standstill as the diplomats from countries around the world descend upon our great city for the UN General Assembly. Maybe in an effort to alleviate traffic problems, Mayor de Blasio should offer free CitiBikes to all the diplomats. That would be the first, and only, good use of those two-wheeled blue nightmares. Speaking of those pesky bikes: Get them off the streets!! Manhattan is for cars and pedestrians, not for bikers who ride on the wrong side of the street running people over, going 100 mph—where's the speed limit for them?! Who looks for a bike when crossing the street? We are busy looking for cars to run us down, and now we have to mentally multitask to protect ourselves from even more things trying to kill us!
2. Taxi TVs. Seriously, I wish I could just jump into the back of the cab and not have to fiddle around for five minutes trying to figure out how to shut off those miserable screens. And then, when I finally manage to press the off button on the screen, which has been touched by who knows how many germ-carrying humans (including people who do and don't cover their mouths when they cough or sneeze), I have to fiddle around in my handbag to find my hand sanitizer. Someone should just develop an app so we can use our smartphones as remote controls to turn off those pesky devices. Cough. Ebola virus. Cough. Enough said.
One thing I don't want to take a sabbatical from is Hampton Sheet magazine. As usual, we've got a great issue for you.
Check out the nonstop fabulous glam parties this summer, including the Watermill benefit, the Southampton Hospital gala, the Heart Ball, and the Rita Hayworth kickoff cocktail party, just to name a few. Our red-carpet movie premiere coverage includes HBO's The Leftovers, Boyhood starring Ethan Hawke, Showtime's Ray Donovan, Woody Allen's new comedy Magic in the Moonlight, and Peggy Siegal's premiere at Guild Hall for And So It Goes, among others.
Don't miss Roger Friedman's exclusive interview with our cover girl, Nicole Kidman. Also catch the debut of our Guest Author column, this month with The Need to Say No author Jill Brooke, who discusses her book and her "kNOw BS" campaign (knowbsplease. com), which includes t-shirts and hats worn by everyone from Rosanna Scotto to Sting and even a four-star general. Then there's Jeffrey Lyons' film reviews, the Spotlight feature on Bob Balaban, a profile of jewelry designer extraordinaire Roni Blanshay, along with all our regular columns.
Our calendar of events will keep you in the know for your fall season, keeping you busy with fun things to learn and do to keep life interesting.