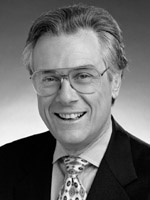 As we approach the middle of summer, all the usual gloom-and-doom predictions about another routine season of remakes and sequels have been disproved by the arrival of several wonderful films—if you can find them in between the blockbusters.
Two Brothers, co-written and directed by Jean-Jacques Annaud, is a case in point. He directed Quest For Fire in 1981 and then The Bear in 1989. The former is probably the greatest movie about the prehistoric era ever filmed, with fascinating shots of lions doubling as saber-toothed tigers and other now-extinct beasts, which nearly jumped off the screen. The latter used a trained bear in a way no other director previously had, in an astonishing film. So, Annaud is no stranger to working with wild animals. This new film features two tigers born in the wilds of Cambodia in the mid-1920s, when 100,000 tigers roamed free (compared to 5,000, today).
At first, all is calm and normal in their lives, but soon they're captured and separated. One winds up in a circus, eventually performing as a "man-eater," but is really just a big, well-fed—pardon the expression—pussycat. The other cub, however, has been trained to be a fighter in the private menagerie of a local potentate.
Filmed on location in Cambodia, the movie stars Guy Pearce, the English-born, Australian-raised star of L.A. Confidential, Priscilla, Queen of the Desert, the remake of The Time Machine, and Memento. He portrays Aidan McRory, a famous hunter, stealer, and seller of local artifacts, and author of pulp novels about his "adventures." But he's just a device. The movie is really about the gorgeous tigers who meet again, later, in a highly dramatic and dangerous setting. Annaud tells much of the story from the point of view of the title characters. The lush jungles of Cambodia are a beautiful backdrop for this most unusual film, appropriate for all but the youngest moviegoers.
The Notebook, based on the novel by Nicholas Sparks, is certainly not for young moviegoers. It's an old-fashioned melodrama, a tearjerker, but it's good to see some old hands at work. Director Nick Cassavetes (son of the late director John Cassavetes) plays the nepotism game by using his real-life mother, the great Gena Rowlands, as one of his stars. She lives in a rest home where another resident, played by James Garner, comes to read to her every day. His "narration" whisks us back to a faraway place and time. It is a tale of two young, wide-eyed lovers (skillfully played by Ryan Gosling and Rachel McAdams) who meet in a small town during the summer before World War II, then reunite later, after the war.
I have to admit that much of this does look like a slick, made-for-TV movie—with flashbacks and forwards, some brief shots of the battlefields of the war, and a story coming to a somewhat predictable conclusion. But seeing Garner and Rowlands working together for the first time is a revelation. These seasoned pros play off each other so well, in fact, that their relationship is just as captivating as those of the two lovers in the story-within-the-story.
Yes, The Notebook has a sappy ending, but if there is any time of year such a film is appropriate, it's the season in which such admittedly corny romance novels are being devoured on beaches everywhere.
Speaking of melodrama, The Door in the Floor is the latest adaptation from a John Irving novel (A Widow for a Year) to come to the screen. Working together for the first time since the forgotten movie Nadine, in 1987, Jeff Bridges stars with Kim Basinger in a powerful drama about a marriage coming apart. They portray a couple still grieving over the loss of their two boys, who died in a car crash a few years earlier. Their younger daughter had become obsessed with photos of the late siblings she never knew. It's clear that the tragedy has torn her parents apart. Set in East Hampton, Bridges' character is a famous author and illustrator of children's books who has started posing attractive, unattached women—one is played by Mimi Rogers—for nude portraits, which is really a pretext for many adulterous affairs. Basinger, who gives one of her most complex performances, deals with her incessant despondency by having an affair with the teenage intern who's come to East Hampton to work for her husband for the summer. The young man is portrayed by Jon Foster without much distinction. To be fair, however, his is mostly a reactive role, showing bewilderment at the emotional maelstrom unfolding around him.
Director Tod Williams creates a world where the beauty of the surroundings is an ironic backdrop for the sad end of a love, and a bittersweet coming-of-age for a young man in the wrong place at the wrong time. Jeff Bridges is probably our most underappreciated actor, long overdue for an Oscar, while Basinger shows why her 1997 L.A. Confidential Academy Award for Best Supporting Actress was no fluke.
Finally, if you want to see a superb foreign-language movie, look out for La Finestra di Fronte, literally translated as Front Window (being released as Facing Windows), co-written and directed by Ferzan Ozpetek. Young husband and father Filippo (Filippo Nigro) encounters Simone, an elderly, well-dressed man who is apparently suffering from dementia. When taking him to the police station doesn't solve the problem, he brings him home to decide what to do next, adding to the resentment of his already overworked wife. Eventually, they get to know his amazing past—surviving the Holocaust—and the life he built in the intervening years. Giovanna Mezzogiorno gives an incredibly strong performance as Giovanna, the woman whose marriage is coming apart, who longs for Lorenzo (Raoul Bova), the handsome man she sees in her window—in the style of real Italian cinema.
So, the summer is off to a flying start at the movies. It's Cinema Paradiso for all to enjoy. Arrivederci!
---
Jeffrey Lyons has been a film critic since 1970 and has reviewed nearly 15,000 movies and 3,000 plays. The son of Broadway columnist Leonard Lyons, whose "The Lyons Den" was the most respected column of its day (1934-1974), he is the critic at WNBC-TV, and is seen on 200 NBC stations. His "Lyons Den" radio reports are heard on more than 100 stations nationwide.